Happy New Year to all our family & friends. Ok, Ok it's the 18th of January and I suppose I can still say that, right? Hmm....anywho. It's been awhile since we have blogged so I wanted to give you our year in review. It will be brief I promise you. Umm...yeah ok, here goes.


JANUARY




*

Kyra's biological father's rights were terminated.


FEBRUARY
*

The Mason Family bought our first
new home
in
Lincoln Crossing
.

A beautiful home where both girls could each have their own rooms.
MARCH
* Celebrated Daddy's birthday

APRIL
* Girls first trip to Disneyland
* Easter was celebrated at Jake's Mom's house. The girls got Easter baskets full of yummy candy.
* Daddy showed Aiden what happens to a Peep when you put it in the microwave. Hmm...don't know if this was such a good idea or not. LOL
MAY
* Celebrated Kyra's 2nd birthday
* We also lost our beloved 9 year old cat Belle to kidney disease. It was really sad for us all. She is truly missed.
*

Our June was filled with boating trips and 2
camping trips
.

We also learned what an awesome artist Aiden really is.
Boating on Folsom Lake

Aiden, Liam & Kyra at our camping trip to Folsom Lake
Aiden, the artist in training.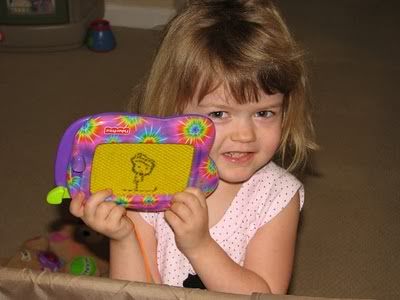 * Toy Story 3D - we took the girls to see their very first movie and what better way to see it than in 3D and what better movie to see than Toy Story 3.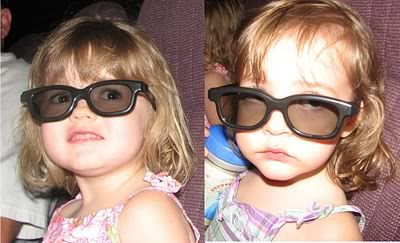 *

Lincoln Crossing
Summer BBQ Bash
- the girls got their faces painted by a local woman who does face painting.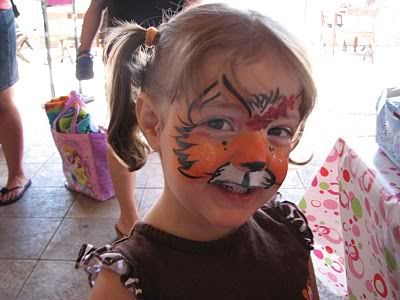 * Aiden took swimming lessons for the first time and did a wonderful job.
AUGUST

*
Jake's woes
.

Jake hurt his ankle by falling into a hole on the side of the house where it was pitch dark. Guess that'll teach him not to walk around the house outside without a flashlight. *grins*
*
Kyra's woes
- Kyra fell on the ground and fractured her collar bone. Luckily she did not have to have surgery as it was first predicted.
SEPTEMBER
* Aiden's adoption was finalized on September 23, 2010. After the ceremony we head to John's Incredible Pizza with family & friends.
* Aiden's 4th birthday party was a huge success. She got a Disney Princess party. She got a new bike from Mom & Dad and a bunch of great gifts from family and friends.
OCTOBER


Unfortunately I didn't blog in October so I'll post the events of that here.
*

Aiden chose to be Alice in Wonderland for Halloween. Kyra was a kitty kat. To keep the new Alice in Wonderland theme Jake dressed up as the Mad Hatter and I was the White Queen from the new Tim Burton version of the movie.

*

Thanksgiving was a celebrated with Jake's family.
*

We got 2 new kittens into our family, Nala & Jasmine.
* Sears Christmas Portraits - we took the girls to Sears for their photos. Here are the results. Jake's mom made the dresses for the girls. They are adorable.
Well there you have it folks, the 2010 year in review. I hope you weren't too bored with all my rambling but hope you enjoyed the pictures and the re-cap. I am going to try harder to post at least once a month. Especially now that Aiden has started preschool which is an exciting time for her right.


Aiden, Kyra, Jake and myself hope you all had a Very Merry Christmas and a wonderful New Year!!! Hello 2011. See you next blog.